HULLOOOOOS EVERYONE!
Welcome to my Pitch Wars Wishlist! For those of you who don't know about Pitch Wars, it's a wonderful program where agented and/or published authors, editors, or publishing interns are paired up with a mentee. The mentors will work with their mentee's manuscript, helping them polish it for an agent showcase in February 2020.
Who I am
Hi! I write all sorts of books--YA, MG, adult, you name it, I have probably written it. My YA Suspense, THE OBSESSION, will be published by Sourcebooks in Spring 2021, with a second untitled book in the same genre to follow in 2022. THE OBSESSION follows the story of a boy who starts stalking a girl, only to find out she may be more dangerous than he is. So basically a classic love story. ;-) It took me many, many years to get to this point, and I posted about my ridiculously long journey to publication here.
I graduated from Oxford University with a Masters in Creative Writing and I have a B.A. in English Lit from UC Berkeley. I also have impostors syndrome, which means when I was doing my degrees, I was constantly expecting to hear from the dean, telling me that my acceptance was a mistake and that I should pack my bags and leave the programs. So please don't worry if you have a lot of anxiety surrounding your writing and you feel like a fraud. I get it. I get those fears, but don't let them hold you back.
I grew up in multiple places and consider Singapore, Jakarta, and California my homes. As a PoC and the descendant of immigrants, I am always interested in works by authors of color. Without the amazing work of people behind things like WNDB and DVPit, I would not be in the position I'm in right now. I want to help as many authors of color as I can, so I hope to receive many submissions from fellow PoC!
If you'd like to get a taster of what I write to see if I would make a suitable mentor for you, please sign up for my newsletter to receive a free short story.
Without further ado, here it is...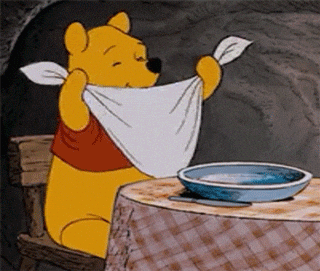 My Pitch Wars Wishlist!
Genres:
Thrillers
Suspense
Contemporary (with or without a focus on romance).
Certain Fantasy. Looking for: Fairy tale retellings where the usual tropes are subverted. (Think UPROOTED, SPINNING SILVER, THE GIRL WHO DRANK THE MOON.) I am not looking for other fantasy at this time. Will expand on this below.
What I especially LOVE
Diversity, whether it be race, ethnicity, cultural, sexual orientation, or characters with disability. Please make a note when a story is #ownvoices!
Cute, fun, deceptively fluffy romance that actually deals with important issues with authentic dialogue (think anything by Becky Albertalli).
Psychological thrillers a la GONE GIRL.
Twists that make me gasp out loud like GONE GIRL (have you guessed yet that this is one of my all-time fav books?).
Unlikable FMCs (think anything by Mindy McGinnis).
MCs who are shy, MCs who are introverts, MCs who are struggling to be brave
Girls in STEM? Yes please!
MCs who are close to their parents (loooved the relationship with the parents in IF I STAY).
Sibling stories!
Unreliable narrators, oh yeah.
Shy dudes.
Immersive, atmospheric prose like in WILDER GIRLS.
Gorgeous winter settings like in SPINNING SILVER and THE BEAR AND THE NIGHTINGALE.
Meet cutes and meet hates. Omg, I DIE for these tropes. The cuter the meet cute/hate, the more I need this. Also, FAKE DATING TROPES. Please, someone send me a "they have to pretend to like each other because of xyz" story.
Meddlesome aunties. I come from a humongous Chinese family full of meddlesome aunties, so loud aunties have a special place in my heart.
A few of my non-SF/F YA favs
A few of my SF/F YA favs
What I am NOT looking for
Genres:
Sci-fi
Historical
Dystopian
Erotica
NA
Certain Fantasy, such as Portal (more details below).
Horror
Tropes and other details I am not looking for right now:
Books about oppression from the perspective of the oppressor.
Casts that are made up of all-white, all-straight, all-able-bodied characters. I am passionate about diversity, so my enjoyment of books is greatly affected when I notice a lack of it in the cast. Minor characters who only appear in a couple of scenes don't count.
Non-#ownvoices narratives that deal with the issue of marginalization. For example, if the story isn't #own and your book is about fighting dragons, then I'm okay with that. If the story isn't #own and your book is about the MC dealing with their marginalization then I'm not interested at this time.
Books about a privileged person going to another place and saving its native people.
Books about rape, eating disorders, and/or addiction. These are all super important issues, but I am not looking for them at this point.
Fantasy from the PoV of non-human characters, such as unicorns, mermaids, orcs, dragons etc. I only enjoy such PoVs when they're MG and/or adult. I know, it's a super weird hangup, but there it is.
Books where a character loses a lot of weight/gets a makeover and becomes socially elevated as a result.
Stories that open with a woman or child being raped or brutally killed.
Novels in verse.
If your book has any of the above, please don't despair! It doesn't mean that your book doesn't have merit, it just means I'm probably not the best mentor for you.
What I will be helping you with
Pacing
Structure
Dialogue
Character development
Bringing out the best bits of your writing/finding and strengthening your voice
Amping up the tension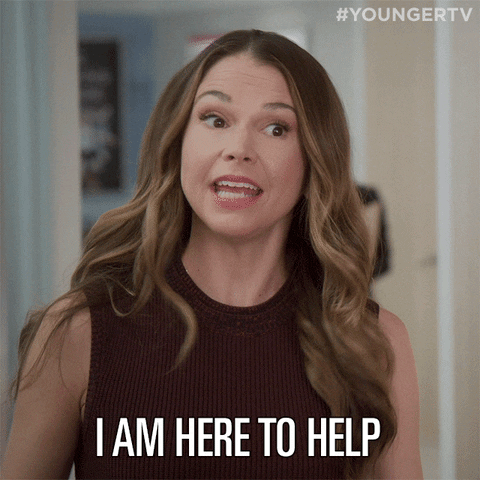 What you can expect from me
I believe in pointing out both positives and negatives, so hopefully my edit notes won't be too jarring. At the same time, I personally *love* editing. All of my critique partners will tell you how happily I will rip apart my own books down to the bare bones and do massive rewrites if need be. My books always, always come to life in edits. So what I'm looking for is a mentee who isn't afraid of having to do the hard work if needs be. If halfway through the manuscript I come across something which I suspect might be a deal breaker, I will let you know, but all is not lost! I believe that most things can be fixed, but some issues might be take a lot more work than others.
Having said that, I do not expect my mentee to take 100% of my suggestions. If you did that, I would be pretty alarmed! At the end of the day, this is your manuscript, and all of my suggestions are simply that.
Beyond the manuscript, I love to chat and try to answer all of your questions with regards to the publishing industry, but because I do have two littles and a day job, there are time constraints. I will try my best to answer any questions you might have, but I will prioritize your manuscript and leave the rest for when I do have time. If I'm not available, Google and Twitter searches are your best friends!
Lastly, if you're not already on Absolute Write, I urge you to be. It's a free forum for writers, with a section on writing query letters. I will help as best I can with your query letter, but ultimately, the best way of coming up with a fabulous query letter is to critique as many queries as you can. So join AW, get thee to Query Letter Hell, and start critiquing. I would not be here today, with a book deal, if not for AW and QLH.
Lastly...
Thank you so much for dropping by, and I am so happy that you have decided to join Pitch Wars 2019. I am so excited to be a mentor and I am just amazed by the amount of talent and awesomeness out there. I love being part of the writing community. Without you, I wouldn't be here. If you do decide to submit your work to me, thank you so, so much for your trust. I feel absolutely privileged to be able to read your writing, and I cannot wait to find my mentee.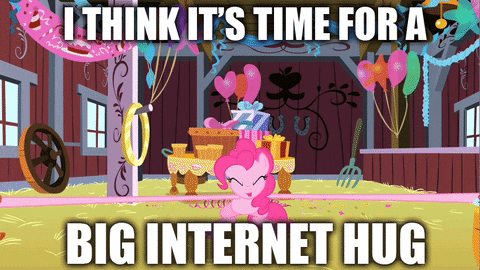 Pitch Wars 2019 Young Adult Mentors' Wish Lists